Tangela Faulkner
Head Coach (8th Season)
The Carolina Shockwave Volleyball Club (CSVC) is under the direction of Tangela Faulkner, who is entering her eighth  season as the Club Director. She is in her second season as head coach at West Johnston High School located in Benson, NC.
Faulkner has coached her team to taking  first place in tournaments over 22 times and taking second place more than 14 times while playing at the division 1 level! Although the program is very young, ALL  players that have graduated were offered to play on the collegiate level.  Faulkner is in the Athletics Hall of Fame at University of Mount Olive as a two time all conference honoree for both basketball and volleyball. Ranked fifth in the nation in scoring with school record 22.4 points per game and averaged 9.7 rebounds per game as a junior scoring a total of 605 points which is the second highest season total in school history, and became the only Trojan women's basketball player to score 1000 points in two seasons. She led her volleyball team in kills and blocks as a junior and finished second in conference in hitting percentage and fifth in kills as a senior, helping UMO win its only volleyball conference championship.
Tangela has no reservations in discussing her reason of why she coaches. "I want to equip a young athlete with the same tools that someone equipped me with. If God hadn't blessed me with a full scholarship I would never have been able to go to college. I want to help every child I impact have the same opportunity!"
She has been a minister since 2011 and ensures that Shockwave players when playing tournaments on Sundays don't miss their Sunday message! The word of the Lord is brought to them!
Coach T is an active member of the American Volleyball Coaches Association and a USA Volleyball IMPACT certified coach as well as a CAPS LEVEL I certified coach.  She is also First Aid/CPR Certified.


Arlanda Faulkner
Carolina Shockwave Welcomes back Arlanda Faulkner as part of the coaching staff. A former player of Carolina Shockwave who is ready to give back to the club that she grew as a student/athlete. She currently attends NCCU as a sophomore volleyball player. She has received the honor of MEAC rookie of the week twice, while getting a double-double as a freshman with 21 kills and 16 digs. She lead her team in kills and aces as a freshman and has achieved a double -double twice this season already!  In high school, she was a member of the National Honor Society, a two time Player of the Year in 3A/4A conference in volleyball, named to the All Conference Team 3 consecutive years in a row, she is the school record holder for most kills in a game (39), highest career kill percentage 467%, most kills in a season (412), most kills in a career (1072), Most Valuable Player 3 consecutive seasons in a row for volleyball, named to the All Metro Team Of North Carolina twice, school record holder in 55m hurdles, 110m hurdles, 300m hurdles, state contenders 3 seasons, ranked 7th in the state for 100 hurdles, Most Valuable Player two consecutive years for track, student of the month (October), Certificate Of Recognition for volunteering more than 2000 hours to Carolina Shockwave Volleyball Club, Panel speaker/Youth Leader for Christ, named to the Carolina Region team two years in a row, and many other accomplishments, and the only thing she boasts in is her God as she stated " I couldn't have done this without being rooted and grounded in the Lord."
She is also CNA, First Aid/CPR Certified.
---

Sara Boykin
Carolina Shockwave Volleyball Club (CSVC) welcomes back Sara Boykin (née Parker) as a head coach. Coach Boykin is a native of Johnston County, NC, and an alumnus of the University of Mount Olive (UMO). Boykin was a NCAA Division II dual-athlete in volleyball and basketball.  As a volleyball player, Boykin earned distinction as the tournament MVP selection for the 1997 Carolinas-Virginia Athletic Conference (CVAC) Volleyball Tournament. The UMO has yet to replicate a conference tournament championship in either the men or women's volleyball programs. Boykin was a UMO teammate of CSVC Program Director, Coach Tangela Faulkner.  After undergraduate completion, Boykin went on to pursue a graduate degree while working as a volleyball assistant and recruiter for the Tusculum University (TU) Lady Pioneers of Greeneville, TN. Following her college volleyball coaching tenure, Coach Boykin met and married her husband, Chris, while they both were teachers and coaches at South Johnston High School.  Boykin has been a Federal government employee for over a decade and resides in Four Oaks with her husband, Chris, and three children, Dianna, Noah, and Meredith. Coach Boykin is looking forward to building up young women for success, on and off the volleyball court!

Carolina Shockwave welcomes Jordan young from Wilson NC. She's been playing volleyball since she was 10.  She started playing with the county, played in middle school, played at Hunt High School while playing travel since she was a sophomore and continued her volleyball career at Pitt Community on a full scholarship in the role as a libero and then was part of the coaching staff at Pitt her third year at Pitt. She enjoyed coaching so much she went on to coach at ECJVC, and Wilson elite. She then began traveling with a traveling ministry called the Unaltered Ministries for the past two years. Sharing the gospel with middle school and high schoolers all around the United States. She's excited to be back home to continue to share the love of Jesus with girls while also sharing her love and passion for volleyball. "I can't wait to love on these girls and watch them grow".
Her favorite bible verse is 2 Corinthians 12:9 "But He said to me, my grace is sufficient for you for my power is made perfect in weakness."
---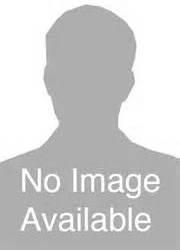 Carolina Shockwave excitedly welcomes back Ericka Charleston  (AKA Coach E) for the fourth season. She's the mother of 2 daughters Jamiese and Nia.  She's from Franklin County, NC where she attended high school as a three-sport student-athlete and graduated in the top 10 of her high school class.  She attended Fayetteville State University on a full academic scholarship, joined the volleyball team out of her passion for the game as a walk-on and was the 1991, FSU Rookie of the Year, while leading her team in digs and aces and was ranked as a Top 10 CIAA Division II Defensive Leader for three seasons.
Coach E cheered for 2 years and played softball for four years.  As a soft-ball player (center-field) she was ranked for 2 years in the top 10 in the CIAA in stolen bases and in 1992, 1993 and 1994 was honored as the FSU Student-Athlete with the highest GPA, made the CIAA All-Academic team all four years for Volleyball and Softball, made the Chancellor's list and was honored in Who's Who Among America's Colleges and Universities. In Fall 1994 she won 3rd place in the National Minority Research Symposium and was awarded the Glaxo Women in Science Scholarship.  She completed undergrad with a Bachelor of Science Degree in Biology with and a Minor in Chemistry and pursued a Master's in Business Administration, finishing with a 3.9 GPA.
After working in the Pharmaceutical Industry as an Analytical Microbiologist and serving as a volunteer coach for Varsity Track & Field, she accepted a position with Franklin County Schools where she taught and coached for 7 years (Volleyball, Basketball and Track & Field amongst other sports), winning numerous conference championships and contending in regional and state-playoffs in each of those sports.  She was voted Tar-Roanoke Conference Coach of the Year on 3 different occasions. She established a volleyball club in 2006 under the umbrella of an outreach program called Godly Influence and was successful in securing college scholarships for 12 athletes before the club was dissolved when she moved to Atlanta, GA for a sales position with a Biotech company. She has returned to NC as a Volleyball Mom supporting her youngest daughter, Nia Richardson for the last 3 years as she pursued academic and volleyball scholarships. Nia also played for Carolina Shockwave and currently attends and plays for Fayetteville State University.
Coach E is proud to have been a part of 1000's of student athletes' careers.  It is her sincere desire to help student-athletes to not only realize their athletic potential, but to also thrive as leaders on and off the court when they adopt a relentless drive for success.  Her motto is to Work Smart, Work Hard and Win BIG!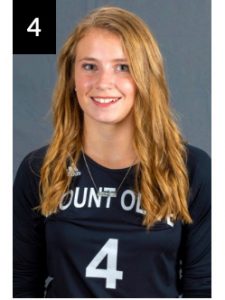 Carolina Shockwave excitedly welcomes back Faith Herman to the coaching staff! Shes a freshman LB/DS at the University of Mount Olive where she is studying exercise science. Shes from Maiden, North Carolina where she has played volleyball for 11 years.  Formally she was a setter and throughout high school achieved 2000 career assists, all-conference two years, second team all-state, and was named team mvp her senior year.  She plans on continuing to grow as a player throughout college, and continue her love for the sport through coaching."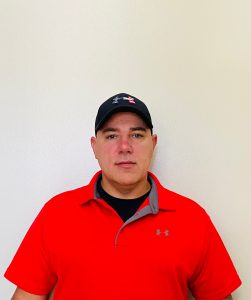 Carolina Shockwave welcomes Coach Chris Schwarting to our coaching staff! He currently coaches at Smithfield- Selma High School. He has enjoyed coaching at Greater Cleveland Athletic Association coaching volleyball for 8 years, coaching 8-11 year old teams and 12-14 yr old teams.  He first got his start coaching summer camps at GCAA and ran them for 2 years, helping over 400 girls ages 9-14 learn and excel at the game of volleyball where he ran numerous open gyms and position specific clinics to help grow their skill set levels.  He currently serves on the GCAA Board for Volleyball, helping to improve the overall program and grow the sport of volleyball in the community. Prior to joining Shockwave coaching staff he volunteered last season alongside Coach Dee on 17 Elite; with prior coaching experience at Fuquay Revolution Volleyball Club.  "I have a passion for not only helping these players grow on the court but to also become better student athletes in the classroom and in all that they do and wish to achieve".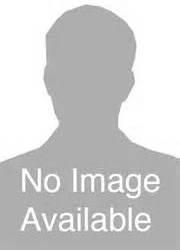 Carolina Shockwave welcomes back Coach Chris "Bull" Boykin who's in his 25th year teaching in the Johnston County Public School System. Currently Dean of Students at West Johnston High School, he is also the Lead Driver Education Instructor. Chris Boykin has coached hundreds of Johnston County High School students during his career, mostly as Head Football Coach at South Johnston High School and Assistant Football Coach at Smithfield-Selma Senior High School. Coach Boykin developed a love for coaching at an early age, coming back home to coach in Johnston County Schools after graduating from ECU. Throughout the years, Coach Boykin has taken on a variety of assignments, serving as an assistant girls' basketball coach, assistant boys' track coach, Head Wrestling coach, and most recently, the Head Football Coach for the Four Oaks Community's boys' 12U team. He met his wife, Sara, in 2001 when they both coached and taught at SJHS.
Michael Evans (Coach P)
 Carolina Shockwave welcomes Back Coach P who is in his fourth season with Carolina Shockwave.
Michael Evans grew up around volleyball and sports.  At the age of 5, Michael began playing baseball and continued throughout his high school years.  He was chosen 6 years in a row for the All-star team and was selected 2 years for the American Legion Team as the Left Fielder and Second Baseman.
Michael played 3 years of Recreational Volleyball and as a young adult helped coach multiple youth volleyball teams.  He graduated from Hunt High School, Wilson NC, in 1988 and went on to serve in the United States Navy for 6 years.  Michael has been married for 20 years and has 7 children and 6 grandchildren.  His passion for volleyball grew stronger as he watched and helped coach two of his daughters over the past 11 years.  Michael is passionate about helping girls learn and play a sport that he loves.
 He is looking forward to many years of coaching experience as a Shockwave Coach.
Michael believes and will teach young athletes that as a team "With God All Things Are Possible."
---
Coach D

Da'Nesha Miller
Carolina Shockwave Volleyball Club (CSVC) welcomes back Da'Nesha Miller born and raised in Hilton Head Island), SC. She's a hard working and dedicated student-athlete. Playing volleyball since she was 10 years old. She currently plays at North Carolina Central University as a utility player,  where she majors in Biology! She loves having fun and working hard, because she believes, if you learn to work hard now you'll never have to worry about not being able to complete a task because it's too hard. Volleyball is her favorite sport because it builds character, there's 6 girls in a tiny space trying to figure out how to make things work! She's excited to help better the futures of any young athletes!
Nia Richardson
Carolina Shockwave Volleyball Club (CSVC) welcomes back Nia Richardson to her second season of coaching at Shockwave! She's a former Shockwave player and daughter of Ericka Charleston (Coach E)! Nia is from Franklinton, NC where she attended Franklinton High School and played varsity volleyball all 4 years.  She was named MVP, All Conference 3 years in a row, runner-up for conference player of the year & received the coaches award. She has been playing volleyball since she was 9 years old & followed in the footsteps of her mother who played volleyball at Fayetteville State University. Nia is currently a student athlete at Fayetteville State University, and the starting libero for the volleyball team. Along with being on the volleyball team at FSU, Nia is part of the Honors Program and Leap Scholars Program. She majors in biology, and hopes to one day become a dentist!
Nia is passionate about volleyball and excited to help young athletes grow as players and leaders on and off the court. Her motto is "NEVER dream about success, WORK for it!"
---
Jada 

Buckhanon
Carolina Shockwave welcomes Jada to our coaching staff. BIO forthcoming
---